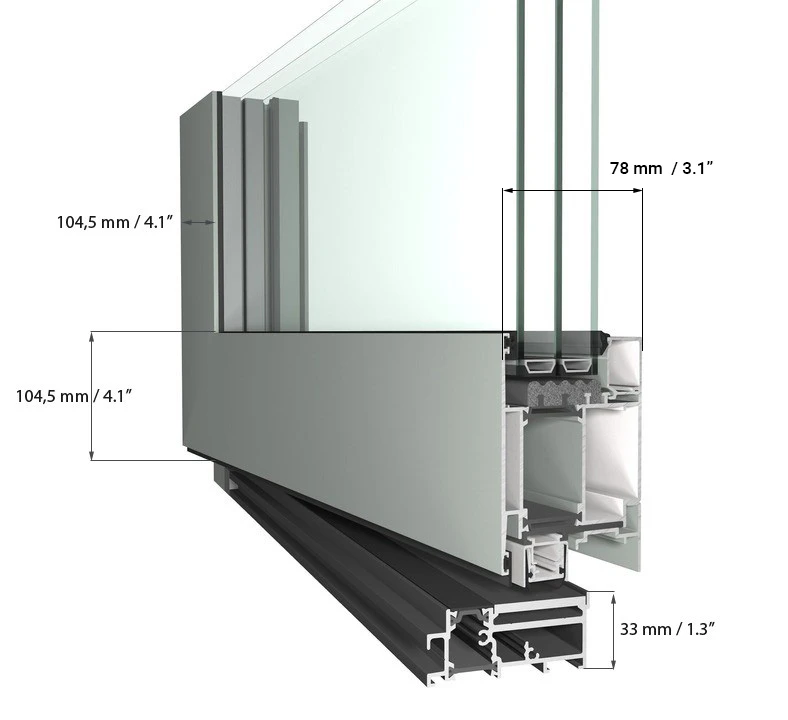 frame depth door: 78 mm / 3.1",
Depth Vent: 78 mm / 3.1"
Air tightness: Class 4 (600Pa)
Wind load resistance: Class C3 (1200Pa)
Water tightness: Class 4A (150Pa)
Opening & closing resistance: Class 5
standard glazing package 4th/16Ar/4/16Ar/4th [Ug=0,6]*
Burglar resistance: RC2
Thermal insulation: Ud = 1.1 W/K*m2 / R-Value 5.5
Pivot door cross-section in full glass version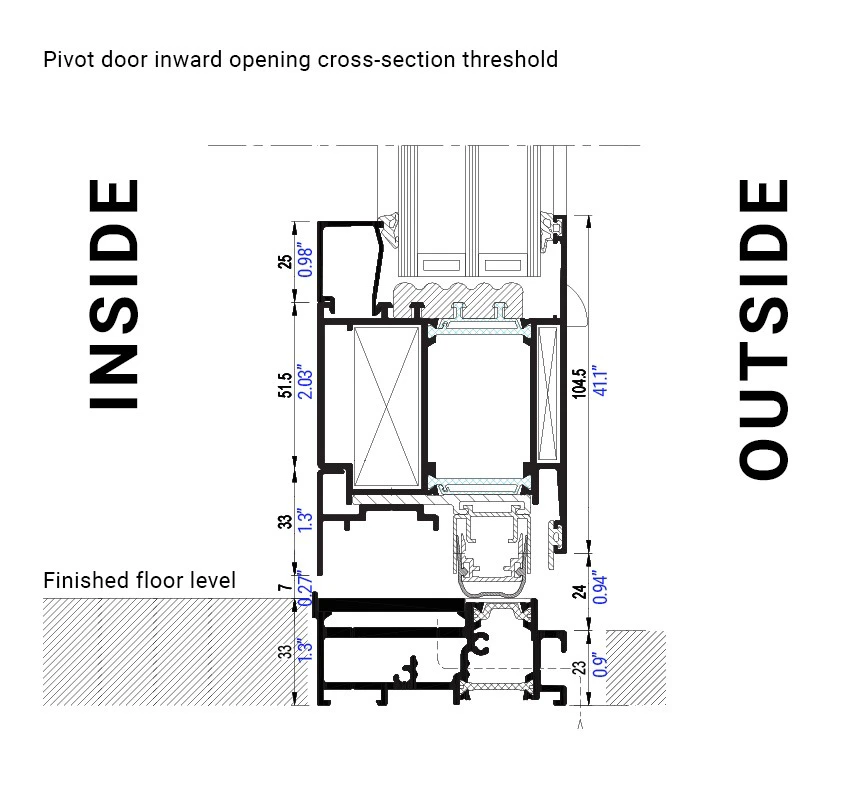 Pivot door cross-section with an aluminum overlay panel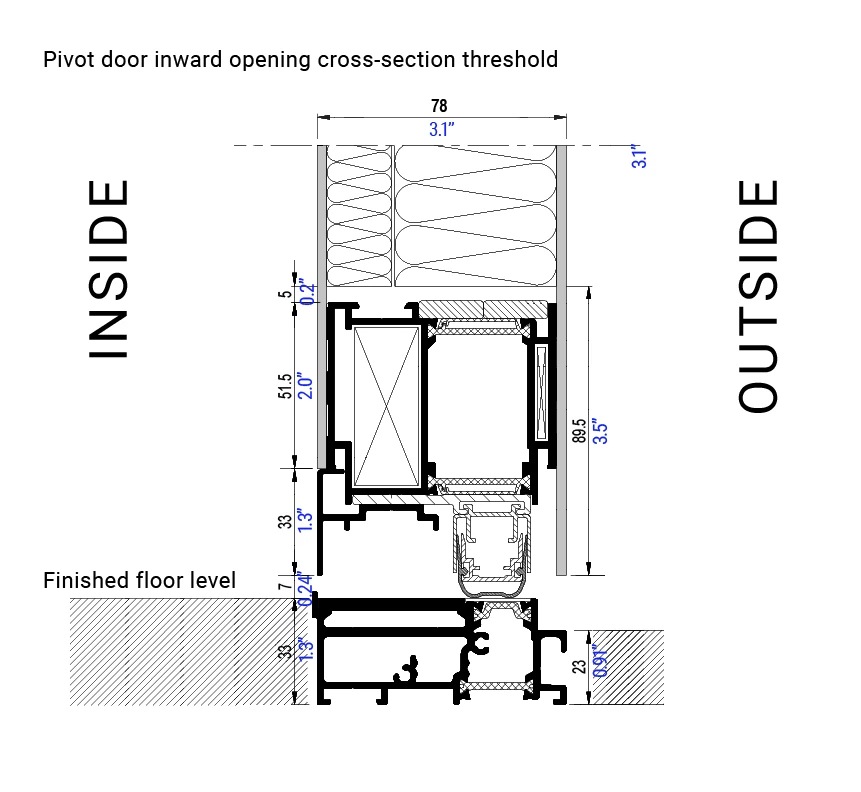 >
Glazing
The glass in our doors are triple-pane windows. All panes are connected with spacer frames. Two of them are covered with Low-E coatings that provide natural light while helping to limit heat gain and thermal energy loss. It is also possible to choose P4 anti-burglary glass or safety glass VSG 33.1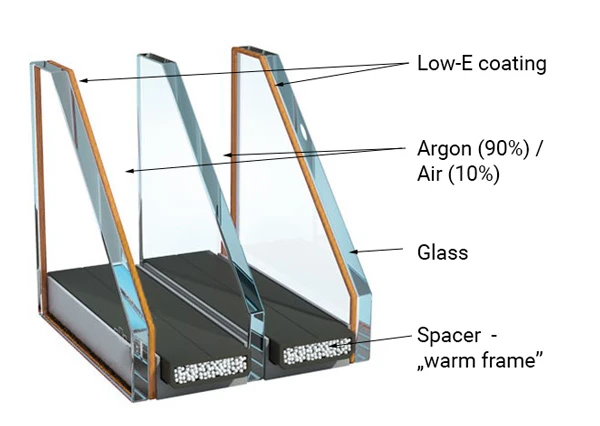 standard glazing package 4th/16Ar/4/16Ar/4th
safety glass 33.1//4//4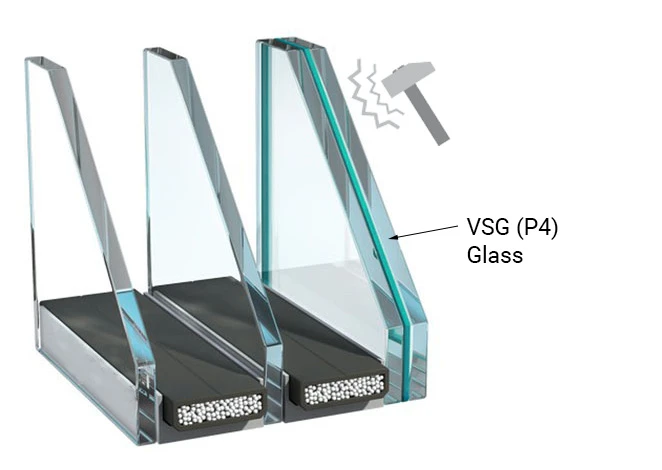 P4 anti-burglary
Types of glazing
There is a wide range of glass options. In our offer one will find energy-saving, sound-absorbing, safety, anti-burglary and sunscreen windows. The most popular ones are milk glass, decorative or mirror glass as well as bronze reflex glass.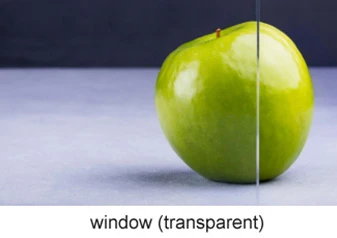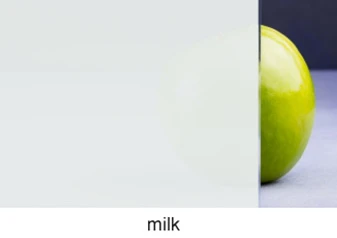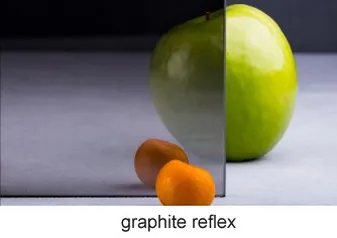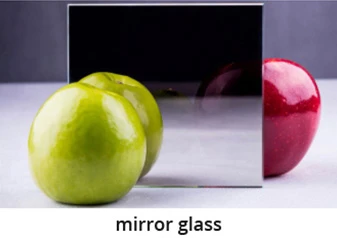 Colours
Colours can emphasise the shape of aluminium joinery and provide it with individual character and genuine appearance. All aluminium systems offered are available in two colour palettes – RAL and DECORAL.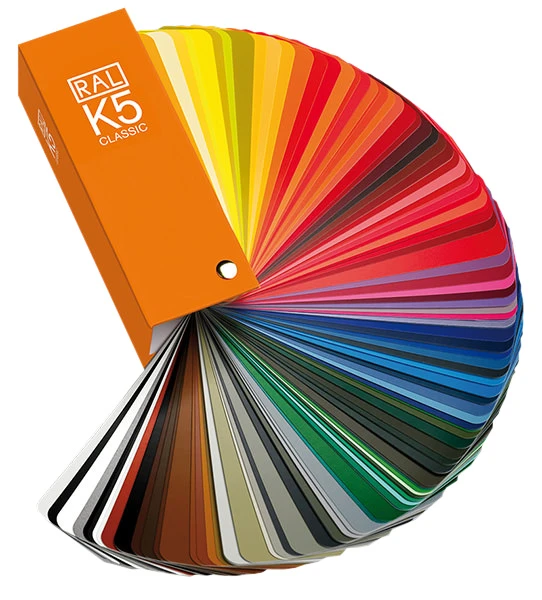 RAL Basic colour palette.
Fiery red or maybe a delicate blue? The RAL K5 Classic colour palette will allow you to choose the colour of the door perfectly suited to your requirements!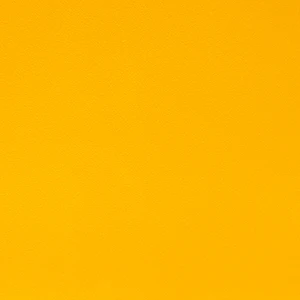 RAL 1003 RAL 2004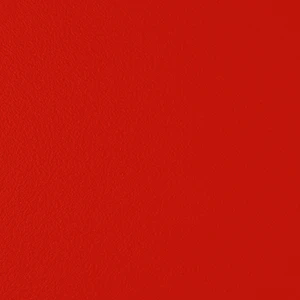 RAL 3020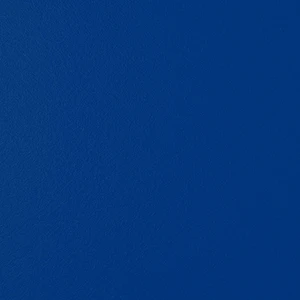 RAL 5002 RAL 6005 RAL 6021 RAL 7016 RAL 7039 RAL 7040 RAL 9016 RAL 9005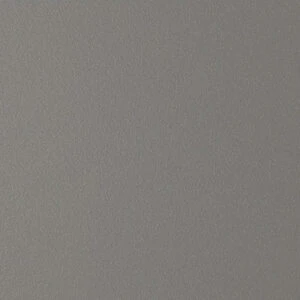 RAL 9007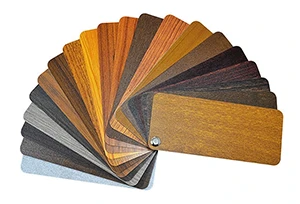 DECORAL woodgrain finish palette
Aluminium doors can also have more traditional, woodlike finishes such as: beech, sweet cherry, golden oak, winchester, mahogany, walnut, dark oak, pine, cherry, wenge.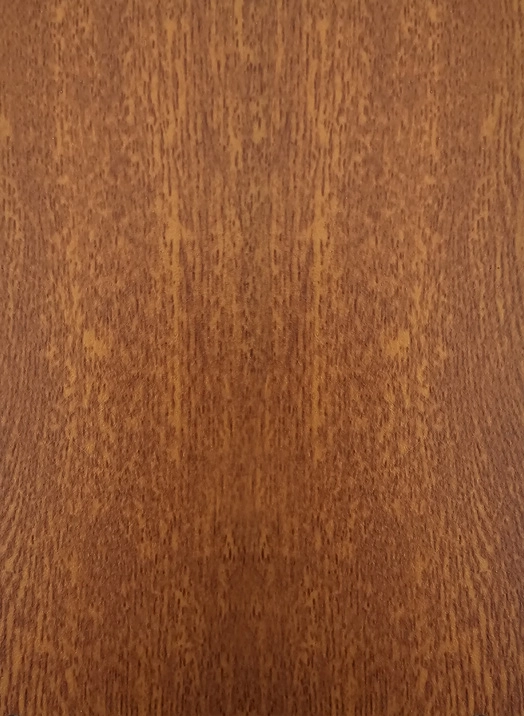 Golden Oak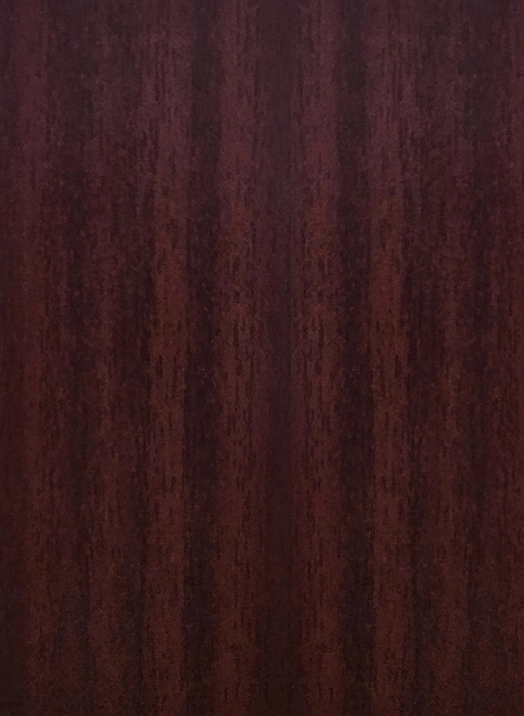 Mahogany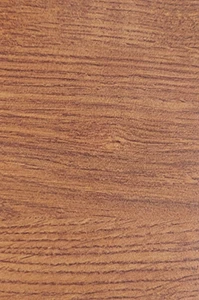 Winchester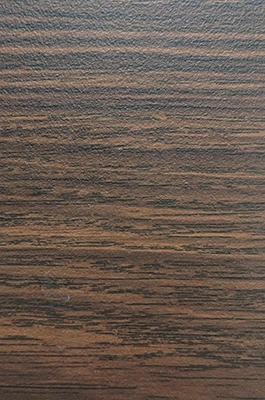 Dark Oak
Touch line handles
Touch line handles are made of the highest quality materials. They are available in anodized versions (covered with a layer of aluminum oxide) and powder coated in the entire range of the RAL palette (400 + colors).
Sublime, timeless design makes these elegant handles emphasize the appearance of each door.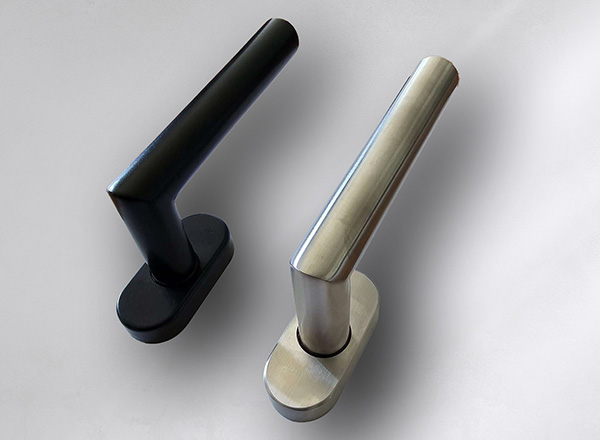 T-bar - long vertical handle or normal handle:
Stainless steel door handles are designed for one or two-sided use for external doors.
The innovative mounting system enables quick and easy installation of the door handle. Our offer includes many handrails:
Q10
T-bar with a square section of 40×40 mm / 1.6"x1.6".
Available in lengths: 1200 / 47.2", 1600 / 63", 1800 mm / 70.9".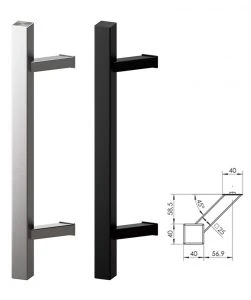 Q45
T-bar at an angle of 45 degrees with a square section of 40 × 40 mm / 1.6"x1.6"
Available in lengths: 1200 / 47.2", 1600 / 63", 1800 mm / 70.9".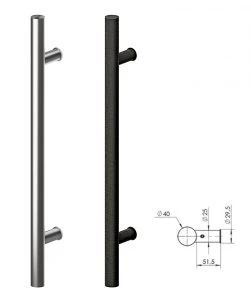 P10
T-bar with a round cross-section ⌀ 40 mm / 1.6" .
Available in lengths: 1200 / 47.2", 1600 / 63", 1800 mm / 70.9"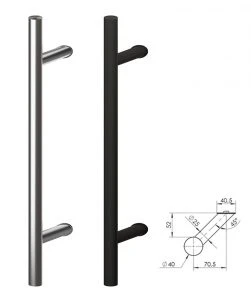 P45
T-bar at an angle of 45 degrees with a round cross-section ⌀ 40 mm / 1.6".
Available in lengths: 1200 / 47.2", 1600 / 63", 1800 mm / 70.9".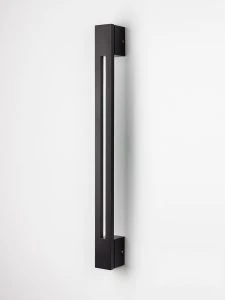 Z18
Black, designer handle.
Available in length 480 mm / 18.9".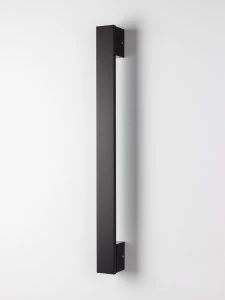 Z20
Black T-bar with an interesting design
Available in length 498 mm / 19.6".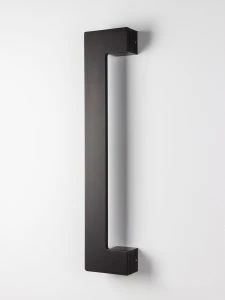 Z32
Black T-bar with an interesting curve that can also be used for all-glass doors
Available in length 499 mm / 19.6".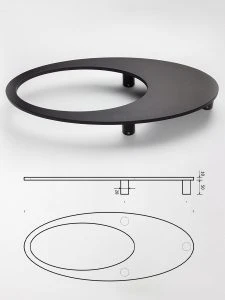 Z24
Black, oval handle
Width 450 mm/ 17.7"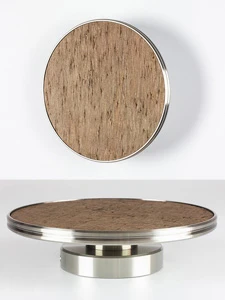 Z52
T-bar round z52 copper
⌀ 198 mm / 7.8"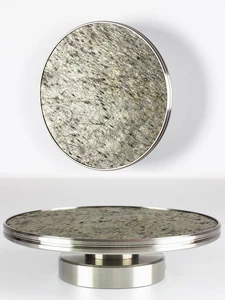 Z53
T-bar round z53 silvershine
⌀ 198 mm / 7.8"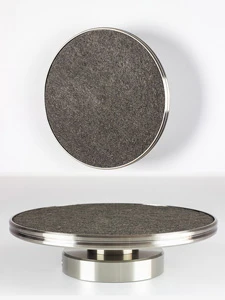 Z54
T-bar round z54 slivergalaxy
⌀ 198 mm / 7.8"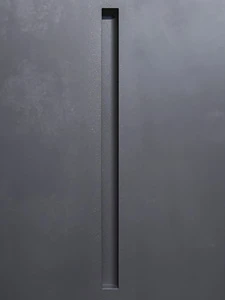 Recessed
T-bar recessed
Available in lengths: 1200 mm / 47.2" and 1800 mm / 70.9"
Multipoint locking system Fuhr 833
Automatic multipoint locking system with a deadlocking latch.
Fuhr lock is the excellent locking system that guarantees comfort as well as security. The lock function ensures reliable, automatic locking and protection against uninvited guests. All you have to do is pull the door closed.
After closing the door, our three-point locking system protects against door warping, offering long-lasting seal tightness and a thermal efficiency.
The most important features:

Increased security – due to automatic locking there is no need for conventional locking with using a key.
Convenient opening – Effortless key operation thanks to two-stage opening sequence from the outside or using the lever handle from the inside.
Increased heat insulation – The multipoint locking system prevents the door from warping to ensure consistent seal tightness around the whole door leaf/slab.
Reliability and durability – long service life is guaranteed and has been tested with over 200,000 cycles.
Locking the lock:
After closing the door, the latch in the main lock and additional bolts automatically lock the door.
A single turn of the key causes the bolt of the main lock to be activated.
Unlocking the lock:
Turning the key once withdraws both lock and bolts. Pressing the handle down causes the latch to be automatically released and allows to open the door.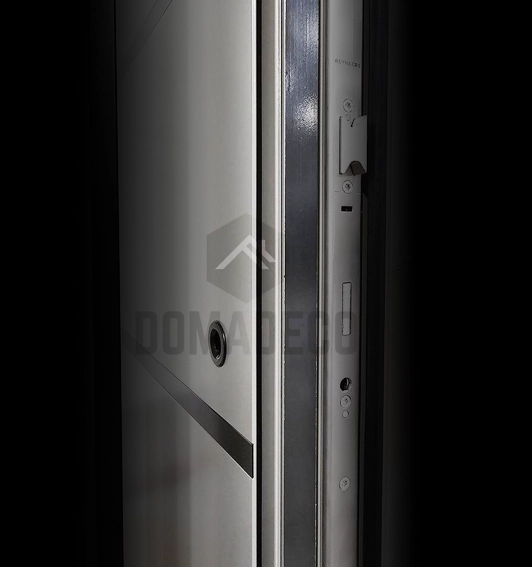 Class A insert 6.D.C cylinder with keys
Durability: 100 000 cycles
Security rating: Class 6 the highest
Attack resistance: Class D the highest
Burglar resistance: Class C the highest
Certified, cylindrical, profiled 9-ratchet insert (two rows of latches). Innovative anti-drill and anti-picking protection. Inserts resistant to bumping. 5 keys included, key code card.